Cookie information
We use cookies on this website. Cookies help us deliver the best experience on our website. Read about cookies.
Student Health Service
Welcome to the
Student Health Service
The Student Health Service helps students at Malmö University with questions and concerns regarding health and studies. We offer counselling and advice from counsellors and nurse. All appointments are voluntary, free of charge, confidential and noted in your medical record. We also offer group sessions, lectures and films, among other things.
Book or reschedule an appointment 
Book yourself an appointment for support counselling, health counselling, sustainable lifestyle support, sexual health counselling or STI-testing via our booking page. You can either book a physical appointment at the Student Centre, or a telephone or video call.
Log in to view your appointments, reschedule a new one or cancel. You can also read or write a message to your contact, for example, if you want to rebook an appointment. If you have an appointment for a video call, log in and your contact will call you back. The login requires a Bank ID or an SMS code. If you have problems booking, you can call or email studenthalsan@mau.se.
Important information once you've booked an appointment
For physical visits, you'll find us at Student Centre, Neptuniplan 7, Malmö. Turn to the reception on ground floor.
For video calls, you log in to our booking system with your Bank ID or password at the time of your call and wait to be called back.
Video calls do not work with the Internet Explorer browser; the browsers that work are Google Crome, Firefox, Opera, Safari and Microsoft Edge.
All visits at the Student Health Service are free of charge.
All staff at the Student Health Service are governed by the Information and Secrecy Act.
All contacts with the Student Health Service are noted in your medical record.
If your issue is urgent and you feel like the wait for an appointment is too long, please contact your local health clinic (vårdcentralen), call 1177 for guidance, or in the case of an emergency, contact the Emergency Psychiatric Clinic, 040-338 000.
You can reschedule or cancel in our online booking system.
Service
Counselling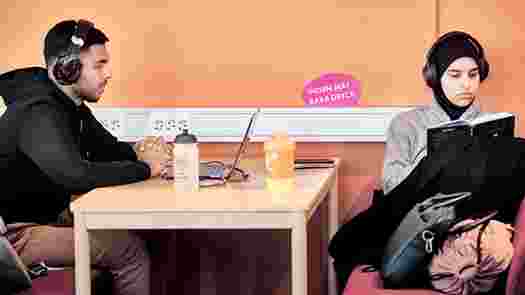 Counselling
Book an individual session with one of our counsellors. The topic you want to talk about does not have to relate to your studies. The conversation lasts about 45 minutes, after which you can decide whether you want to book a return visit. You will need to show your ID at your first visit.
Health advice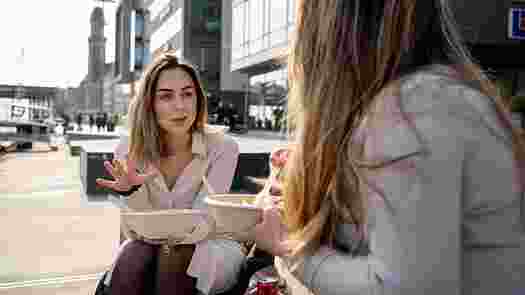 Health advice
Our nurses can provide you with advice, support and guidance on different health issues. We offer health talk appointments, during which you can talk about your health and life situation. The aim is to promote your health during your studies and in the future. You can also talk about sexual health.
Sustainable lifestyles and STD testing
Sustainable lifestyles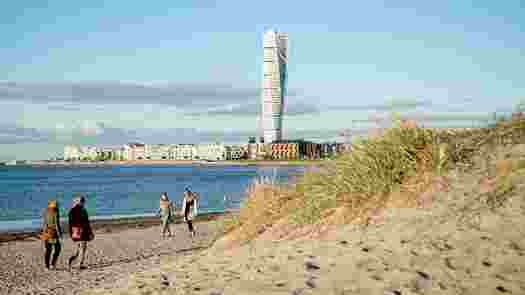 Sustainable lifestyles
Our lifestyles affect our physical and mental wellbeing, as well as our ability to perform and achieve our study goals. You choose what you want to focus on. This could include eating, sleeping and drinking habits, but also physical activity, non-smoking and ergonomics. Make an appointment with a nurse.
STD testing and sexual health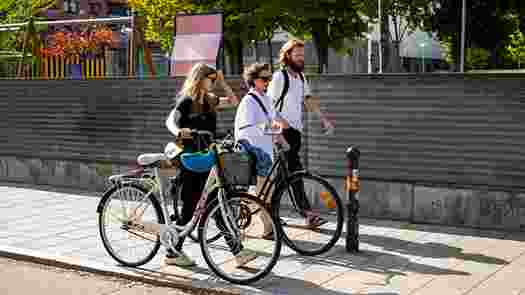 STD testing and sexual health
At the Student Health Centre, you can get tested for chlamydia, gonorrhoea, syphilis and HIV. If you have had unprotected sex and think you may have been exposed to infection, testing is an easy way to find out. You can also make an appointment to talk about sexual health. This can include questions about desire, sex, sexuality and relationships.
Drop in at the Student Centre
During drop-in, you can meet a counsellor or nurse for a short consultation and support. Register at the reception at the Student Centrem, Neptuniplan 7, when you arrive.
Meet a counsellor on Tuesdays and Thursdays at 11.30–12.30. 
Meet a nurse on Tuesdays and Thursdays at 11.30–12.30.
Phone counselling
Counsellor: Telephone hours on Monday–Thursday at 10.00–11.00. Call +46 40-665 71 70.
Nurse: Telephone hours on Tuesdays at 9.00–10.00 and Fridays at 10.00–11.00. Call +46 40-665 71 70.
Contact us via email
You can email us at studenthalsan@mau.se regarding general questions about our support, or if you have problems logging in. Never include confidential information in your email. You cannot make an appointment by emailing us.
Comments regarding the Student Health Service
Comments regarding the Student Health Service should be directed to Jessica Wastring, the director of Student Health Service.
The friendly running group
Welcome to the friendly running group!
Mondays in Pildammsparken at 17:15, starting on the 4th of September. Meeting point at Teaterlekplatsen.
Welcome to Malmö University's running group! All runners are welcome, and you don't have to be an experienced runner to join. Walking is also fine; we will split up the group on site in case some people prefer to walk. All occasions are planned in a way to make it possible for all to participate according to personal level and preconditions. Our ambition is that all participants should feel happy and inspired afterwards.
We will adjust the basic speed to the group when we are running. It is always OK to walk for a while if you want to. Those who are running in the front, or the leader, will do regular loops to pick up the runners who prefer a slower pace. All exercises can also be adapted to individual capability.
No need to register in advance, but we would love to know if you are interested to join
There is no need to register in advance, and it is also fine to leave earlier if you want to. Furthermore, you don't need to sign up for the whole semester. You can come and go as you like.
But we would love to receive your notice of interest in this form, mainly to give us an idea of how many people we can expect.
Always on Mondays at 17:15, always in Pildammsparken
All occasions will be on Mondays at 17:15 in Pildammsparken. We will meet at Teaterlekplatsen, in the crossing Carl Gustafs väg-Baltiska vägen. We, the leaders of the running group, will be there a few minutes before we start. We will end at the same place as well. Each occasion will last ca 50-60 minutes.
The running group will be active from the 4th of September until the 20th of November.
This is the normal structure of an occasion with the running group
The basic structure will be similar every time we meet:
A few exercises to warm up and activate the running muscles
Light running (or walk)
Running technique, such as foot placement, posture, and strides
More running
Exercise to raise the pulse, where all can participate according to individual capacity
Slow jogging
Stretching, thank you and goodbye
Why is movement important?
Movement is beneficial for body and soul for many reasons: it improves the memory, we learn easier, and it makes us happier and less sensitive for stress.
Contact
The leaders of the running group are Lena Örnberg, coordinator for equal opportunities and My Wikström, nurse. Please contact Lena Örnberg if you have any questions, lena.ornberg@mau.se, or fill in the form.
Procrastination group
Do you repeatedly postpone your studying or do you find it difficult to organise your studies? Then the Student Health Service procrastination group may be for you! The purpose of the group is to work together to reduce procrastination and receive support towards behavioural change. 
The group meets every Wednesday at 15.30–17.00. The meetings will be on campus. 
You can join the group throughout the semester. The Student Health Service has continuous intake , which means you can end up in a queue and start when there is a place available. So first come, first served! 
There is also a Procrastination Group in Swedish, you will find more information on our Swedish website.
Date and time 
Wednesdays 15.30–17.00. Starts 13 September. 
Location
Studentcentrum 
Registration required
If you are interested, you are welcome to sign up by sending an email to Karin Hyleborg and we will contact you for more information. Participation is free of charge.
Films on health and studies
The Student Health Service's films about stress and recovery, perfectionism and how to succeed with your thesis paper can help you during your studies.
Procrastination
Do you repeatedly postpone your studying or do you find it difficult to organise your studies?
https://play.mau.se/media/t/0_ynr4wu9e
Stress and recovery
https://play.mau.se/media/t/0_fokdymhu
https://play.mau.se/media/t/0_h000pvnc
https://play.mau.se/media/t/0_3clg77a1
Test your lifestyle
Take the Student Health Service's digital tests to get a better picture of your lifestyle. How much do you exercise, do you drink too much, are you stressed, and how are you really feeling at the moment?
Presentations from lectures
Did you miss any of the Student Health Service's lectures, or would you like to learn more about health with the help of our presentations? The presentations discuss themes such as procrastinaton, perfectionism and stress management.
Page modified: 2023-09-20