Cookie information
We use cookies on this website. Cookies help us deliver the best experience on our website. Read about cookies.
Get involved
There are several ways to get involved in student life beyond the classroom, whether that is with a student association or one outside the University. The Student Health Service also arranges fairs for students to meet non-profit organisations.
Student unions and associations
The Student Union is there to represents you. The student unions at Malmö University also arrange many social activities, such as introduction programmes, cultural events and political meetings. 
The student unions
Student Union Malmö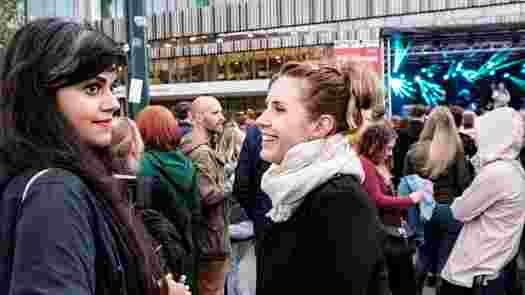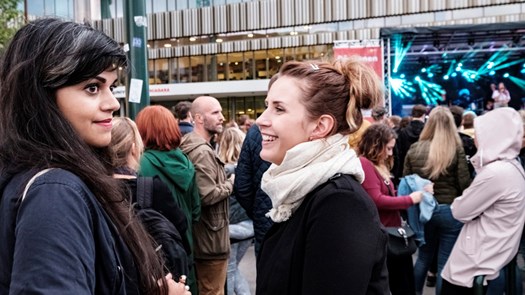 Student Union Malmö
The Student Union Malmö is the largest student union at Malmö University and is open for students from all faculties, except the Faculty of Odontology. The Union is housed in the union building on Bassängkajen 8.
Union associations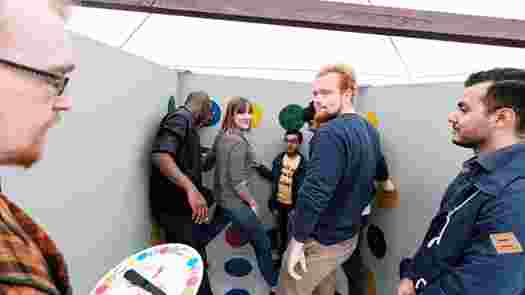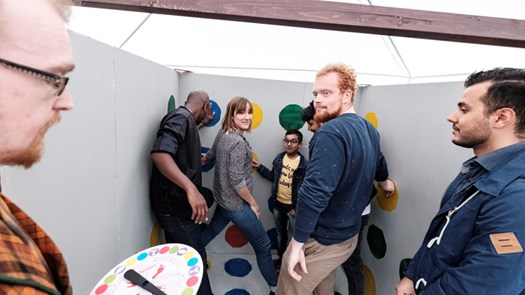 Union associations
There are more than ten associations tied to the Student Union. The associations are led by students and are arranging activities related to culture, sports, politics, environment, international affairs and much more.
Doctoral student union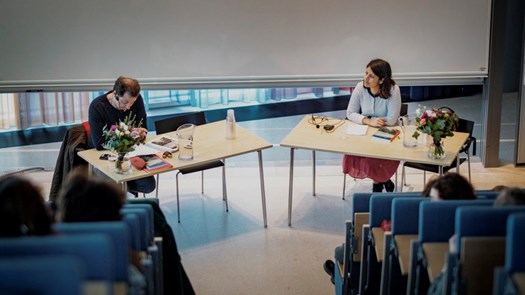 Doctoral student union
For PhD students at Malmö University, there is a doctoral student union. The Union focuses on issues concerning PhD students' special conditions as a student at the doctoral level and as employees at the University.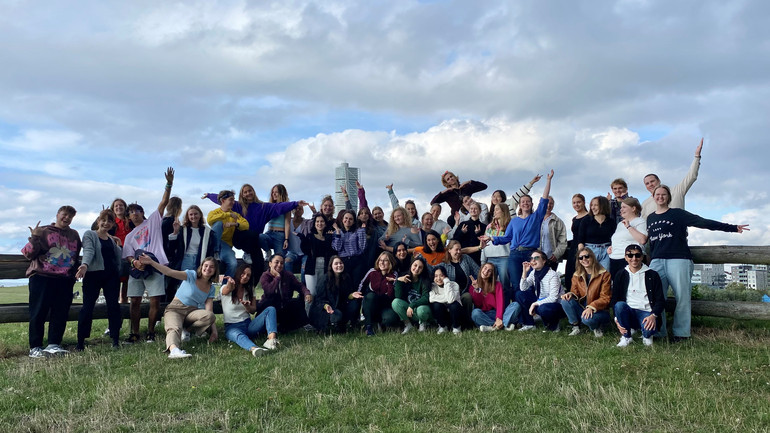 Buddy Programme
We are looking for current students who want to meet new students from around the world, expand your network, make new friends and develop your language skills! 
As a buddy you will be one of the first contacts for newly arrived international students. You will be assigned to a buddy group consisting of other students with previous experience of living and studying in Malmö, the 'buddies' like yourself, and newly arrived international students. As a buddy you will help the group organise fun activities together. 
Each year, Malmö University welcomes around 800 new international students, representing nearly 85 nationalities from all over the world. Sign up to be part of our global student community in one of Sweden's most diverse cities. 
Practical information
We are looking for students who can commit to being a buddy for at least one semester. You are welcome to join no matter what you are studying. We are mainly looking for you who have previous experience of living and/or studying in Sweden. 
As a buddy, you will be grouped with other buddies and newly arrived international students. The buddies are responsible for coordinating their groups, planning and participating in activities and supporting their international students, with support from the International Office.
Being a buddy means being a helping guide and friend to students who have little to no prior experience of Malmö and Sweden. Things that might be everyday knowledge for you can be of great value for a new student coming from a different part of the world. Share your best tips and take part of each other's experiences!
Activities can range from going grocery shopping together, having a 'fika' or going on a day trip to Copenhagen – feel free to get creative!
You are welcome to plan activities within your own group or arrange for a bigger activity together with another buddy group. The International Office will also plan some larger activities for all buddy groups to participate in.
Good to know
You will be awarded a certificate for your participation, and hopefully have many new friends by the end of the semester!
The Buddy Programme is an accepted CIM activity for students at the Faculties of Technology and Society, Health and Society, Education and Society and Odontology.
The Buddy Programme is arranged by the International Office. You can always turn to the International Office for guidance and support. Email buddyprogramme@mau.se if you have questions. 
Application
Fill out the form below if you would like to participate as a buddy for newly arrived international students! 
Please note: If you are a new student at Malmö University, information will be sent out regarding how to register in June. The registration form below is for current students who want to apply as buddies. 
Become a volunteer
There are many associations and organisations looking for volunteers. The volunteer agency 'Volontärbyrån' makes it easy for volunteers and non-profit organisations to find each other. 
Become a digital ambassador for the University's Instagram account
Do you enjoy being creative and creating content for social media? Work as a digital ambassador on our Instagram account @malmostudent.
As a digital ambassador, you will represent Malmö University. With pictures, film, and text, you showcase what it's like to be a student in your programme, at the University, and in the city of Malmö.
You need a Swedish personal number 
Salary is 650 SEK per week (130 SEK per hour)
The ambassadorship lasts for one year. It's during a two-week period, but you can take over the account more than once during the year
You use your mobile phone camera for filming and photography
You should be comfortable behind and in front of the camera
Registration
To work as a digital ambassador, you need to take a course offered by Malmö University. During the training, we will go through the rules and approach for the Instagram account, and what is expected of you as a digital ambassador. You will also have the opportunity to tell us if you have something specific you want to show on the account, such as studies abroad, internships, or other commitments. The training is not paid.
Register your interest by sending an email with a short presentation, which course and semester you are studying. We will not accept applications if you are in your final semester.
The registration is closed, it will open again in 2024. 
Music at Malmö University
Malmö Academic Choir and Orchestra is recognised as one of the region's most prominent ensembles. Both the choir and orchestra are known for their high level of musicianship, engaging concerts, and progressive repertoire.
How to join
Do you sing or play a classical instrument? Joining Malmö Academic Choir and Orchestra is a chance to play good music in good company. It's also a great way to develop your musical skills while meeting new people as part of a friendly and dedicated ensemble. As a member, you will be granted access to rehearsal rooms at the University.
Anyone who wishes to join is required to audition. In terms of criteria, vocalists need to be able to read sheet music and have former experience of singing as part of an ensemble. Musicians must be highly proficient in their chosen instrument. Please note that rehearsals take place every week and that regular attendance is expected.
The orchestra rehearses every Tuesday, 18.30–21.00, and the choir rehearses every Wednesday, 18.30–21.00.
If you are interested in joining, contact Conductor and Artistic Director at Malmö University, Daniel Hansson, to schedule an audition. Please include a few lines about yourself, as well as a description of your musical background and where you have sung/played before.
Contact: daniel.hansson@mau.se
Page modified: 2023-04-17