Cookie information
We use cookies on this website. Cookies help us deliver the best experience on our website. Read about cookies.
Your future career
At Career Service you can get help with: identifying and mapping your skills, setting goals for your future career, discovering various strategies for finding jobs and get feedback on your CV. On our career portal you can book individual career guidance meetings, find job vacancies and traineeships.
The Career Service aims to support students and doctoral candidates in:
identify and achieve their career-related goals
prepare for the transition from studies to working life
identify and respond to needs for career support activities
develop their self-awareness, self-confidence and self-leadership.
To take advantage of our career support, register here:
Career course in Canvas
Throughout your education, you will have the opportunity to access our career course in canvas, where you will find digital resources focused on careers.
If you want to meet one-to-one for an individual career-related consultation, you can find our available time slots on our Career Portal. 
Starting your own business

If you are interested in starting your own business, we recommend that you visit Drivhuset.
Looking for job vacancies?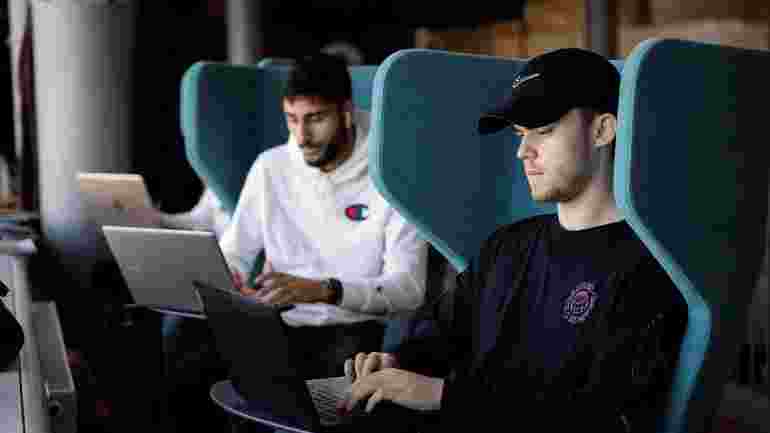 At Malmö University's career portal you can find job ads, degree project opportunities, internships and full-time and part-time positions targeted especially towards students.
Career Services' top tips for job hunters
Make a thorough inventory of your skills, your knowledge and your experience.
Read up on potential employers and look at job advertisements in your field of interest to get an idea of what is required. Conduct an 'informational interview'.
Create tailored application documents (targeting your application towards specific jobs you are applying for takes time, so make sure you start the process as early as possible).
Build your professional network to create opportunities for the future (by doing an internship, being active at LinkedIn and by participating at career fair days)
Preparing well for an interview - by thinking through both how you want to present your skills and what questions you want to ask the employer - you will get the most out of the interview.
Jobs and career paths
During your time at the University, many questions may arise about what kind of job would suit you after graduating. Our online course catalogue lists all the University's courses and programmes. On the programme page, you can find examples of professions and career paths relevant to your courses or programme.
Reflecting on the courses you have studied and the knowledge you have acquired makes it easier to market yourself and your skills to employers
search for your education programme
go to the 'About the education' tab
Peer Support Network
Students have the opportunity to join a Peer Support Network (PSN) in association with Malmö University.
This is an initiative to encourage career-related mental wellbeing by helping students to get in touch with other students (that is, student peers) to discuss and support one's own and student peers' career-related challenges and mental wellbeing. As such, participation and contribution is voluntary but its success relies on "sharing is caring".
More about the Peer Support Network
In short, the Peer Support Network is:
an initiative to prompt discussions on the meaning of self-awareness, self-confidence and ability to take ownership on career-related transition and or progression
a place wherein you and your student peers are given the chance to work on career-related challenges and support own and student peers' career-related transition and or progression
...and not:
a course with coursework
a place to discuss field or study specific details (e.g., how SPSS works or what research method to use for my specific research project)
More information?
If you are interested in the Peer Support Network, please contact Sirkka Jarlvik (sirkka.jarlvik@mau.se).
Contact the Career Services
If you still have questions or concerns after reviewing the career support we offer through our courses and workshops, please contact career@mau.se.

In order for us to help you in the best possible way, please describe in a little more detail what kind of support you wish to receive, and suggest a time when you would like to have a virtual one-to-one conversation.
Page modified: 2023-12-01